Welcome to the future of banking, where artificial intelligence (AI) isn't just a buzzword but a game-changer that's reshaping the financial landscape as we know it. Imagine a bank that understands your financial needs better than you do, offers personalized advice round the clock, and ensures your transactions are not only secure but also lightning-fast. Sound too good to be true? Think again.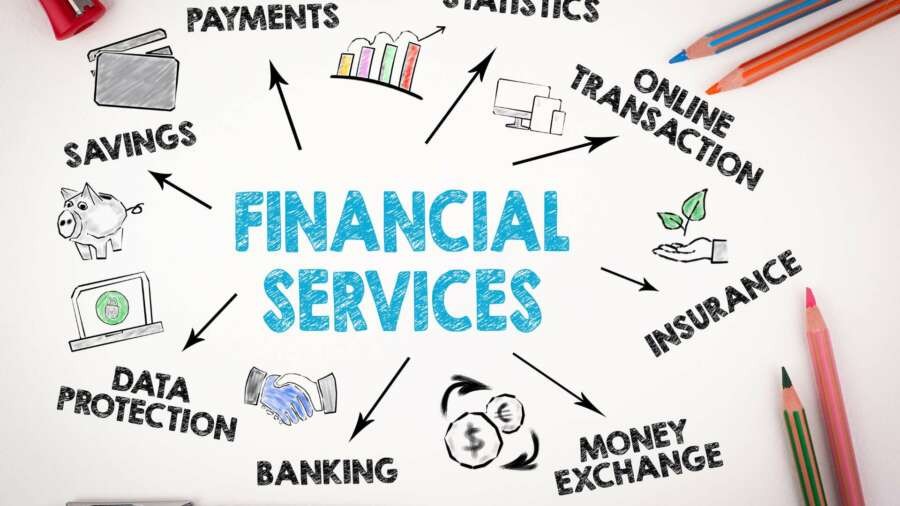 The Rise of AI in Banking
Artificial Intelligence (AI), the technology that allows machines to perform tasks requiring human intelligence, has found its ideal playground in the banking sector. Why, you ask? Because banking, with its colossal data sets, intricate transactions, and diverse clientele, is a perfect match for AI's capabilities.
AI Bank Accounts: Your Financial Companion
Let's start with a game-changer - AI bank accounts. These accounts are like having a financial guru at your fingertips. They analyze your income, spending habits, goals, and preferences to provide tailored advice on budgeting, saving, investing, and spending. Need to transfer money, pay bills, or invest in stocks? Your AI bank account has got you covered, making financial management effortless.
AI bank accounts not only empower customers but also help banks cut operational costs, boost customer loyalty, and create new revenue streams.
AI's Impact on Banking
AI's influence in banking extends far beyond personalized accounts. It's a silent but powerful force working behind the scenes, enhancing various aspects of banking operations:
1. Fraud Detection and Prevention
AI algorithms can sift through enormous transaction data, customer behaviors, and external sources in real-time. They identify irregular patterns and potential fraud, making your money safer than ever.
2. Risk Management
Advanced AI models and simulations evaluate creditworthiness, market volatility, and portfolio performance. This helps banks make informed decisions, reducing risks in lending and investments.
3. Customer Service Reinvented
Ever wished you could reach your bank at 3 AM? AI-powered chatbots using natural language processing are here to assist you 24/7. They answer your queries, resolve issues, and provide support, all with a virtual smile.
AI's Role in Finance
AI isn't just making banking more efficient; it's opening doors to new possibilities in finance:
Robo-Advisors
Meet your virtual financial advisor, the robo-advisor. It uses AI to provide low-cost, personalized investment advice and management. It's perfect for those who seek financial expertise without hefty advisor fees.
Harnessing Alternative Data
Banks are turning to alternative data, like social media posts and satellite images, to gain insights into customer behavior, preferences, trends, and risks. This complements traditional data sources, enabling banks to make more informed decisions.
Embracing Open Banking
Imagine a world where sharing your financial data leads to better services and products. Open banking allows you to do just that. Share your data with third-party providers to access improved financial services, making the market more competitive and transparent.
The Future of Banking: AI-Powered Possibilities
The impact of AI on banking is poised to grow exponentially. According to McKinsey, AI could generate up to $1 trillion in additional value for the global banking industry by 2030. So, what does the future hold?
1. The Do-It-Yourself Scenario
Banks will use AI to enhance existing products and processes, focusing on efficiency, quality, and security while maintaining traditional business models.
2. The Platform Scenario
Banks will create open platforms, connecting customers with third-party financial providers. This expansion aims to increase revenue streams and build ecosystems of partners.
3. The White-Label Scenario
Banks will provide back-end services and infrastructure to other financial providers who interact directly with customers. This approach reduces costs, optimizes resources, and leverages expertise.
4. The Bionic Scenario
In this scenario, banks will blend human and machine intelligence to deliver exceptional customer experiences. It's all about innovating products, personalizing services, and setting their brands apart.
AI and Machine Learning in Banking
While we're on the subject of AI, it's crucial to understand the role of machine learning (ML) in banking. ML, a subset of AI, enables machines to learn from data and improve their performance without explicit programming. It's the driving force behind many AI applications in banking, including:
1. Supervised Learning
Imagine a model trained to predict whether a loan applicant is likely to default based on their credit history. This is supervised learning, where labeled data guides the model's predictions.
2. Unsupervised Learning
Unsupervised learning discovers patterns in unlabeled data. In banking, it's used to segment customers based on their behavior or preferences, helping banks offer more tailored services.
3. Reinforcement Learning
Reinforcement learning uses feedback to optimize behavior or policies. For banks, it can mean better resource allocation and asset management based on market conditions and expected rewards.
The Human Touch in Banking AI
While AI offers exciting possibilities, it's not without its challenges and risks. Banks must navigate these waters carefully:
1. Data Quality and Availability
AI thrives on data, but many banks struggle with data quality and availability. Investments in data collection, integration, and governance are vital.
2. Talent and Skills
AI demands specialized talent, which is in high demand. Banks must attract and upskill their workforce to thrive in this AI-powered era.
3. Ethics and Trust
AI raises ethical concerns, such as privacy, security, fairness, accountability, transparency, and explainability. Banks must ensure their AI systems align with values and regulations.
4. Culture and Mindset
The AI shift requires a cultural transformation, from risk-averse to innovation-driven. Banks need to foster a culture of change, experimentation, and continuous learning.
Wrapping Up
The AI revolution in banking is here to stay. It's transforming the way banks operate, how customers manage their finances, and the very essence of financial services. As AI continues to evolve, it will be fascinating to see how banks embrace this technology to innovate, enhance customer experiences, and navigate the ever-changing financial landscape.
So, the next time you check your bank balance or receive financial advice that feels tailor-made just for you, remember, it's not magic—it's the AI-powered future of banking. Welcome aboard!